Who We Are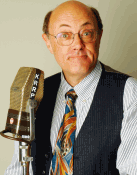 Roger Rittner Productions is headed by Roger Rittner, an award-winning business communicator and audio drama producer.
Roger has extensive experience in business communication, employee communication and motivation programs, corporate public relations, benefit communications, executive communications, and multi-media.
He has won multiple awards from the International Association of Business Communicators, Financial World Magazine, the Annual Report Conference, the Public Relations Society of America, The Publicity Club of Los Angeles, and the U.S. Department of the Treasury. As an audio drama producer, Roger has written, produced, and directed specials and multi-part series for National Public Radio, including the drama series "Darkness", the mystery/macabre series "Midnight", the action-adventure series "The Adventures of Doc Savage", and the musical special "Charlie Sent Me!"
Other radio projects have been heard on stations KMPC, KFI, and KGBS in Los Angeles, and provided to National Public Radio.
Roger created and directed The Variety Arts Radio Theatre, live recreations of classic radio drama, for 10 years at the Variety Arts Center in Los Angeles. The Variety Arts Radio Theatre also performed at the Los Angeles County Museum of Art, the Downey Civic Theatre, and the 25th Anniversary of Leisure World Laguna Hills. It has been seen in segments on The Disney Channel, C.B.S.-KNXT News, and on public television.

Kevin Rittner creates audio programs for Internet advertising and promotions, as well as audio and sound designs for stage productions and live theatre events.
Kevin won the Kennedy Center American College Theatre Festival (KCACTF) Region VIII award for Best Sound Design in 2004. He has been nominated for the Los Angeles Weekly's Best Theatre Sound Design award, the San Francisco "Arty" Best Sound Design award, and the KCACTF National Sound Design award.
Kevin has produced soundscapes for the Long Beach Performing Arts Center, New York International Fringe Festival, The Odyssey Theatre Ensemble, Theatre West, and the Spreckels Performing Arts Center.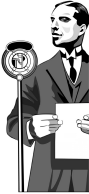 Doris Christy spends most of her time directing special events for community groups and local charities. She has been benefit chairman and president of the Pasadena Showcase House of Design and the Pasadena Junior Philharmonic Committee. She has served on the Board of Directors of the Pasadena Showcase House for the Arts and the Los Angeles Philharmonic.
When not directing and managing local fund-raising events, Doris manages the Roger Rittner Productions offices as well as tending to the Company cats Katie and Bebe.
---
Site copyright © 2007-2009 Roger Rittner Productions.
All company, organization, or brand names - as well as copyrights, service marks, trademarks, and/or
other registrations of products or services - mentioned in these productions are the property of their respective owners.
All other content copyright © 1985-2009 Roger Rittner Productions. All rights reserved.